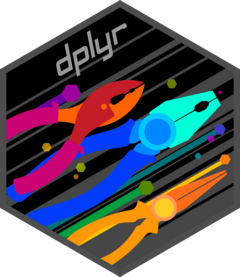 Per-operation grouping with .by/by
Source:
R/by.R
dplyr_by.Rd
There are two ways to group in dplyr:
Persistent grouping with group_by()

Per-operation grouping with .by/by
This help page is dedicated to explaining where and why you might want to use the latter.
Depending on the dplyr verb, the per-operation grouping argument may be named .by or by. The Supported verbs section below outlines this on a case-by-case basis. The remainder of this page will refer to .by for simplicity.
Grouping radically affects the computation of the dplyr verb you use it with, and one of the goals of .by is to allow you to place that grouping specification alongside the code that actually uses it. As an added benefit, with .by you no longer need to remember to ungroup() after summarise(), and summarise() won't ever message you about how it's handling the groups!
This idea comes from data.table, which allows you to specify by alongside modifications in j, like: dt[, .(x = mean(x)), by = g].